What we value at GROUND
At GROUND, we attach great importance to our Vision, Mission, and Values.
Each one of the people working for GROUND, including management, works every day to fulfill GROUND's Mission, aiming to achieve our Vision, "A future where logistics are sustainable for everyone, forever."
Find out more about GROUND's Vision and Mission
GROUND's Values are encapsulated in the code of behavior and action guidelines that GROUND employees use for the achievement of the Vision and Mission. All of GROUND's employees have different specialties and strengths. They are also of diverse nationalities and backgrounds. Our Vision, Mission and Values unite the unique employees of GROUND into One Team.
We go back to our Values when we are unsure of what to do in our work, when we need a support to take on a challenge, or think about how we can leverage our specialties or strengths to contribute to the company.
Established in 2015, GROUND is a start-up that has yet to mature. The company has been and will continue develop through each of its employees repeatedly taking on challenges and growing.
We hope to meet many people who empathize with GROUND's Vision, Mission, and Values and want to work with us.
GROUND's Corporate Value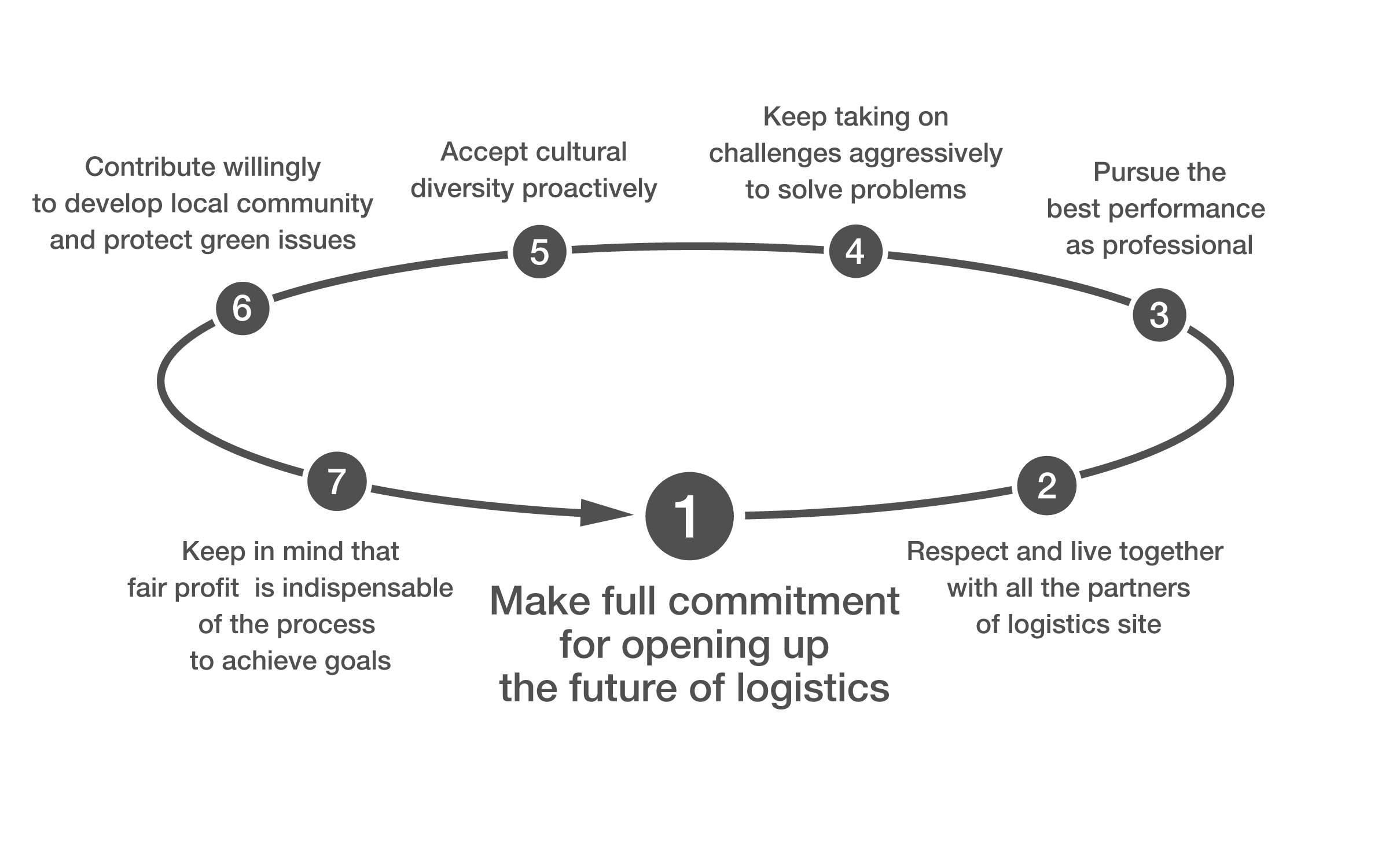 We're Hiring! We are looking forward to your application.

Please contact us regarding any inquiries related to recruitment.