At GROUND, we aim to create new value in the logistics industry under Our Vision, "A future where logistics are sustainable for everyone, forever."
We have three strengths and advantages.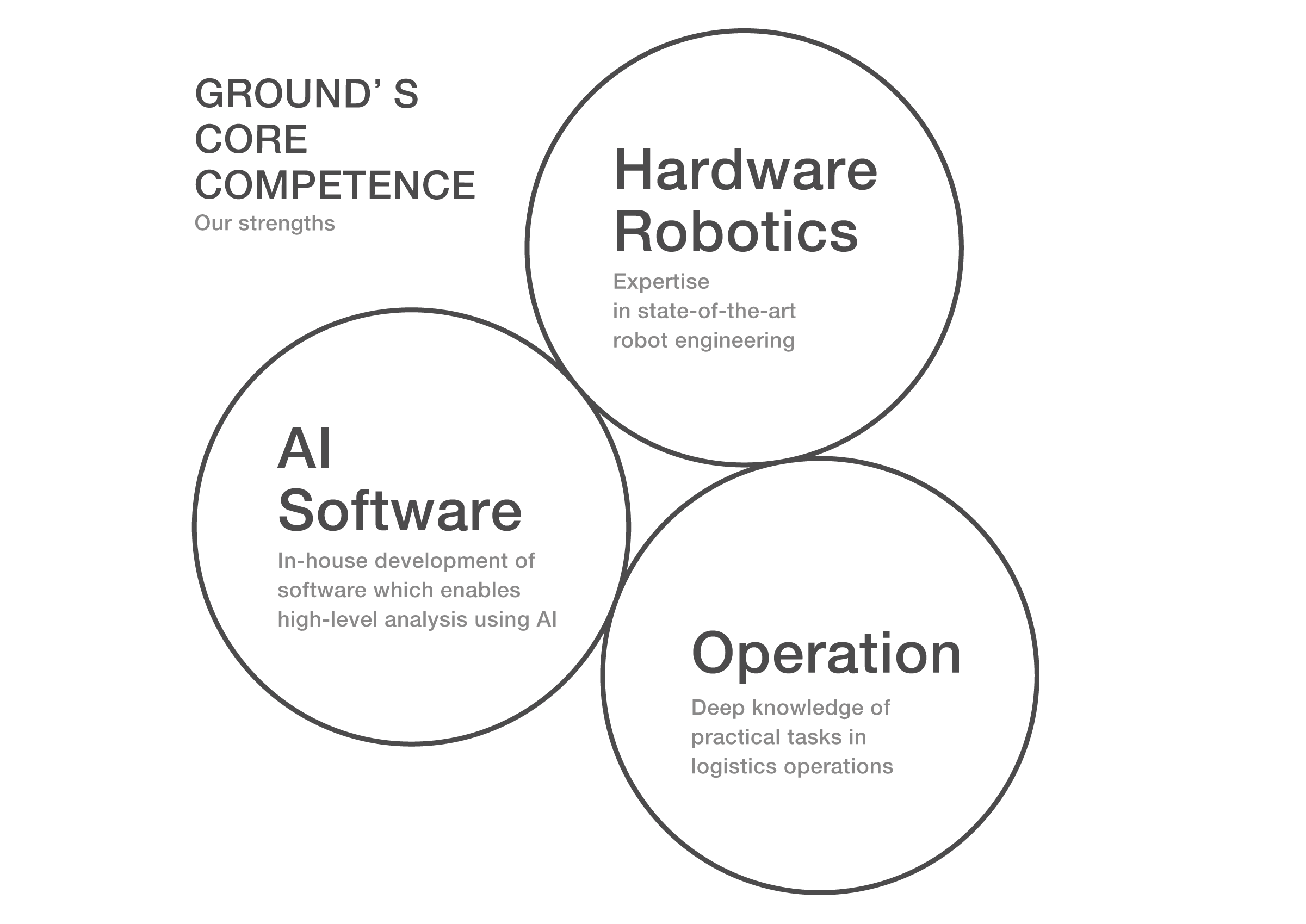 1.Software, hardware and logistics operations

With specialized knowledge and expertise in the entire domain of logistics operations, software including the GWES, an integrated management and optimization system for logistics facilities using AI, as well as robots and other hardware, we provide one-stop services, ranging from consulting to support for integration, maintenance, and operations.

2.Leading-edge technologies operated in production environments at logistics sites in Japan

We have implementation examples of both our software using AI and our robot solutions. There are extremely few cases where leading-edge technologies are implemented in logistics sites in Japan. At GROUND, we set examples of the implementation of state-of-the-art technologies in Japan, including implementation in production environments for the first time in Japan.
3.Specialized in technological solutions realizing the optimization of operations in logistics facilities, which is believed to be most difficult
It is said that optimization of operations in logistics facilities is the most difficult and complicated part of the logistics value chain. Since the foundation of GROUND, we have been focusing our efforts on the planning, development, and provision of solutions using leading-edge technologies that realize the comprehensive optimization and integrated management of logistics facilities.